The Romance of Mining
The Romance of Mining is a body of work that explores the collision of natural history, land use, and the human impulses for love, control, and conflict.
These pieces were made while in residence at
Epicenter
in Green River, UT. I used my residency as an opportunity to explore my interpersonal fascination with the mining industry, which has shaped the cultural and environmental history of the Colorado Plateau.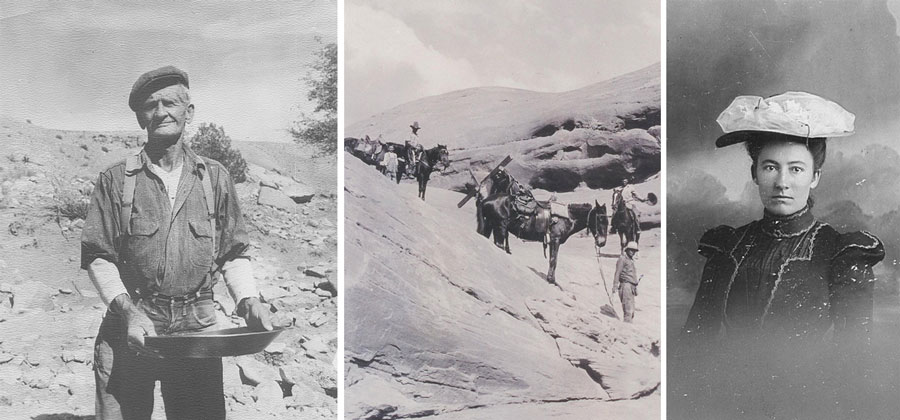 Archival imagery that inspired the body of work.
The Romance of Mining Quilt explores our illusion of control over our natural environment.
The Romance of Mining Collage made from arial photographs of mines around Utah.
The Romance of Mining Dress uses a collage of arial images of maps around Utah as a fabric pattern.
Romance of Mining Portraits, pairing images of residents with regional landscapes altered by resource extraction.
As a rockhound, I am interest in what gives some rocks, gems, and minerals more value over others. While exploring the mining history and culture of Green River, I wanted to privilege the minerals that hold obvious financial value (uranium, silver, copper, etc) with rocks that had interpersonal value to the residents of Green River.
In many ways, this body of work was looking at the practices of natural history museums and attempting to emulate them: the cold language of the labels, the minimal documentation, etc. For these specimens, I wanted to collect samples from mines as well as general interesting things I found while living in Green River and exploring the Colorado Plateau.
The Morrison Formation necklace.