A prominant bank approached Second Story with an observation—the physical bank branch was dying. The rise of online banking started the prompt the question of how the physical bank branch could evolve to better meet customers' and community's needs.
Our team was asked to think about a suite of possibilities that spanned all aspects of the branch service model including architecture, staffing, digital and environmental interventions, and possible starts for content strategy and design. Market research was provided from business partners at SapientNitro, which we used to guide the concept and project strategy.
Based on the service blueprint and customer journey, we created a speculative floorplan tod demonstrate how the space could support the new services we defined.
Once the modules were introduced and defined, we zoomed into the service blueprint to articulate more detail and to cover different possible scenarios that could happen at that point of service.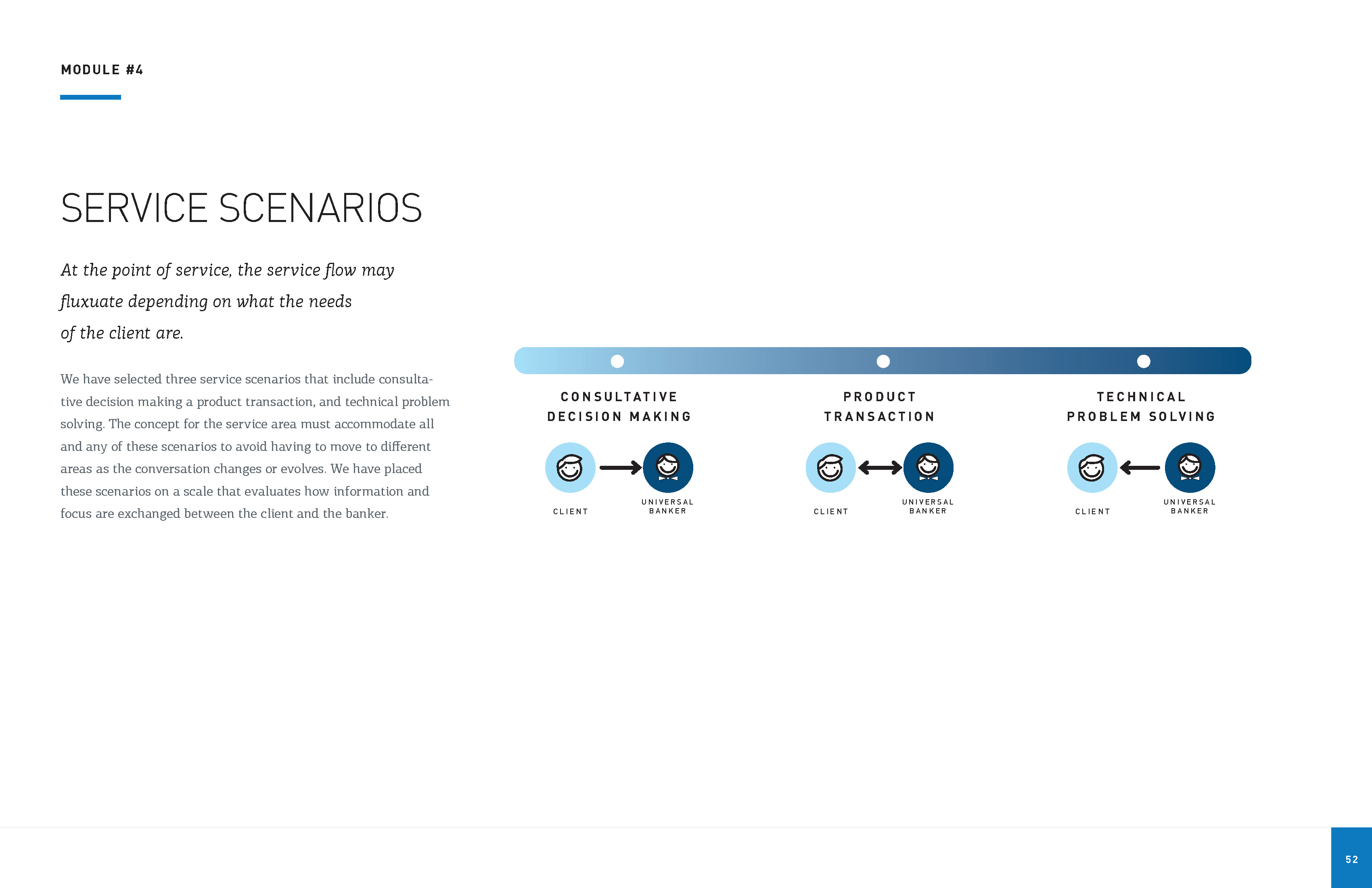 Finally, we provided an implementation strategy that defined the steps needed to internally prioritize the projects within the plan.