Michigan Ave Redesign
We worked with the visitor services and membership teams to define an experience strategy and to test prototypes of new signage and promotional materials.
Experience and flow diagrams were created to test our theories on visitor flow and signage.

Schematic and content strategy plan for new admission board.
Photograph of the space as it is today.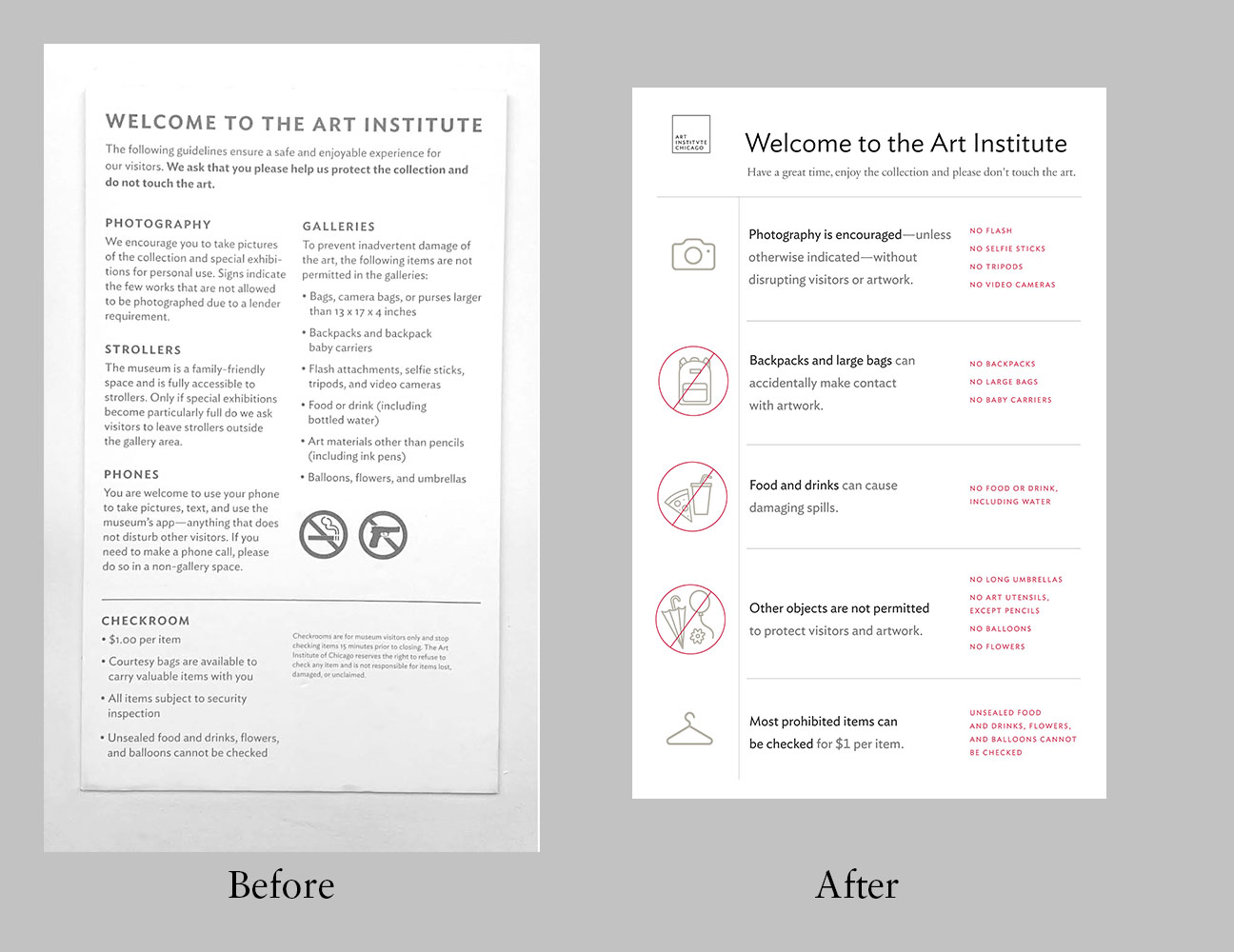 Updated guidelines signage was designed to be more direct and transparent.
Print collateral was prototyped a deployed to support customer-facing staff in selling points they found most effective.
---
Audio Tour Signage and Design System
Examples from the signage design system.
Photograph of the sign in the museum galleries.
Audio player module designed custom for our website.
Audio tour module designed custom for our website.