The Art Institute of Chicago
Shaping the identity, visitor experience, and creative culture at the second largest art museum in America.
In September 2015, I joined the Art Institute of Chicago as a founding member of the Experience Design Studio—a small, interdisciplinary team of in-house designers, creative technologists, project managers, and media producers. As of July 2020, I lead the our team of graphic and experience designers as a creative director.
This page captures the big picture of my contributions and thought leadership at the museum, where each initiative has gotten me closer to understanding how design can challenge and shape the museum experience and what it means to build creative culture at a 125-year-old institution.
Standing in for an art direction test for a photoshoot in the 2020 museum Impact Report. Photograph by Art Institute staff photographers Aidan Fitzgerald and Craig Stillwell.
The first thing I tell anyone who asks about the Art Institute of Chicago is that the museum was born out of a fascinating crux of the city's history—on the ashes of a Great Fire and in the triumph of a World's Fair. Built in 1893, the museum was and remains a physical and cultural cornerstone of the city. This leads me to the second thing I share is that the museum; it is incredibly beloved and sentimental to the people of Chicago and its visitors.
While that might sound like convenient propaganda, it struck me immediately upon moving to Chicago—a city I had never set foot in prior—that the average Chicagoian's affection for its art museum is unrivaled by any city I'd ever lived in or visited. As an outsider, I was stubbornly curious about what made the experience of this institution so unique. Luckily for me, I was in the perfect position to investigate this question.
What brought me to the Art Institute in 2015 was a six-month contract to lead the discovery phase and creative vision for an ambitious upheaval of the museum's website. If you ever undertake a website redesign of this scale, you will understand that every decision that goes into a website signals something about who you are or want to be to your visitors. From the tone of your copy, style of your images, accessibility of your code and data sets, layout of the page, texture of your typefaces, prominence of your logo, and naming conventions of your navigation, your website is your front door to the world.
As the in-house designer on the project over the three years from discovery to launch, I gained the perspectives needed to be a leading voice for articulating the identity and values of our museum's unique experience. Through this project, we broadened our brand, built a design system, and defined the experience values of our institution—all of which were relevant to the museum beyond the web. With this expertise under my belt, I was charged with seeing where else this creative tool kit could apply across print, service, and environmental design projects at the museum.
---
Editorial Photography
Images art directed by myself and Kyle Obriot. Final photographs taken by Aidan Fitzgerald and Jonathan Mathias.
A major update we looked to make for the website redesign was to take a suite of new imagery that showed visitors in the museum in a way that felt more cinematic. Creative Director of Video Kyle Obriot and I scouted new images around the museum, looking to capture perspectives that visitors would recognize but that weren't too overt or overused on social media. The imaging team took art direction from these images to take expertly crafted photographs that are now used across web, social, and print.
---
Design Guidelines
Area17 contributed to the initial draft of the digital guidelines, Aidan Fitzgerald and Jonathan Mathias contributed to the photography guidelines, and Elliot Pence collaborated on the email design guidelines.
At the conclusion of this project, we took the opportunity to merge this new design intent with other design documentation into comprehensive design guidelines. Slide through these samples of the brand guidelines I created for digital design, the museum shop, email design, and photography.
Slide through to see selected pages from the guidelines chapters.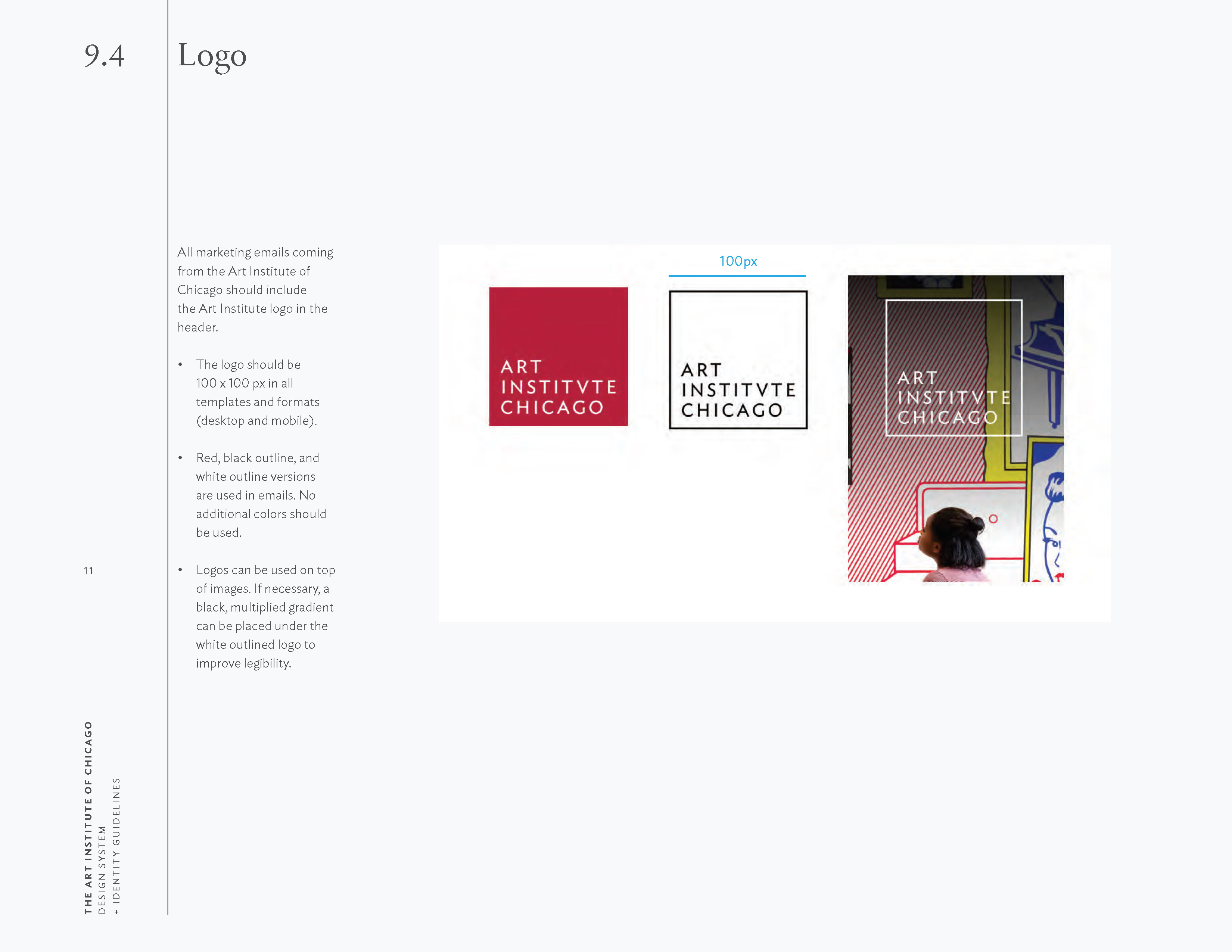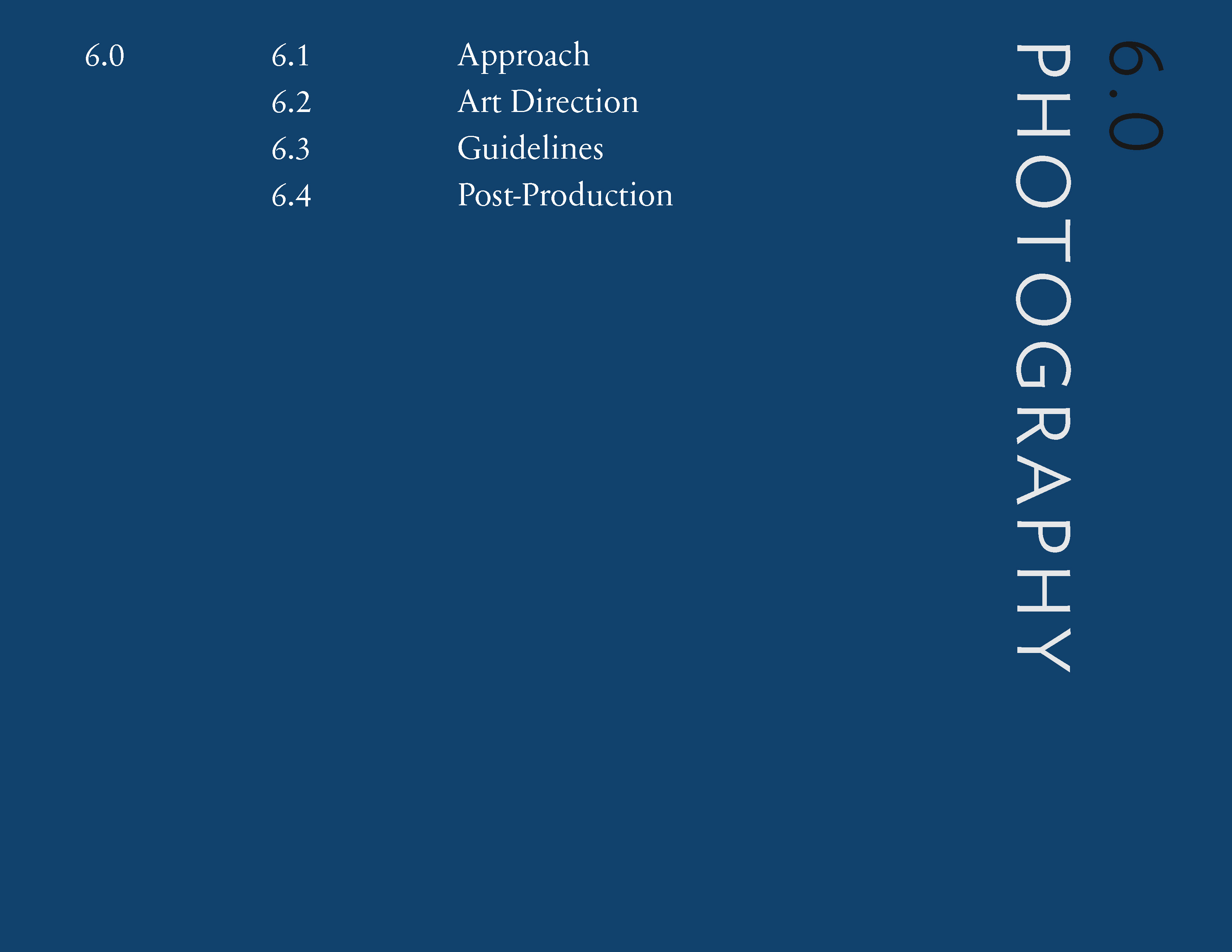 Immediately following the website launch in November 2018, the first opportunity we had to apply our new design tool kit was for the redesign of our quarterly Members' Magazine. The marketing and communications team wanted to modernize the magazine using some of the content strategy and storytelling approaches we applied to the web—more editorial photography, stories that felt more like journalism than a collection of bulletins, and a design that felt dynamic and worthy of leaving out on a coffee table.

I have found that having content strategy capabilities makes or breaks your ability to have impact with museum stakeholders. Museums are content machines. My colleagues at the Art Institute are masters of academic and interpretive writing, and there are endless pools of content—literally over 125 years—that they can pull from or create in quick turn. But what has not historically been a part of this process is working collaboratively with designers to build off of one another to shape a narrative experience together.

With a new design system in place for the Member's Magazine, the communications team and I built a new workflow that brought design thinking to the table months in advance to print, allowing us to creatively align the design, photography, and copy.

Storytelling through our quarterly Members Magazine
We hired publication designer Claudia de Almeida to establish the foundation of our magazine's design system.
These are examples of spreads I created which demonstrate the creative collaboration between communications, imaging, and design.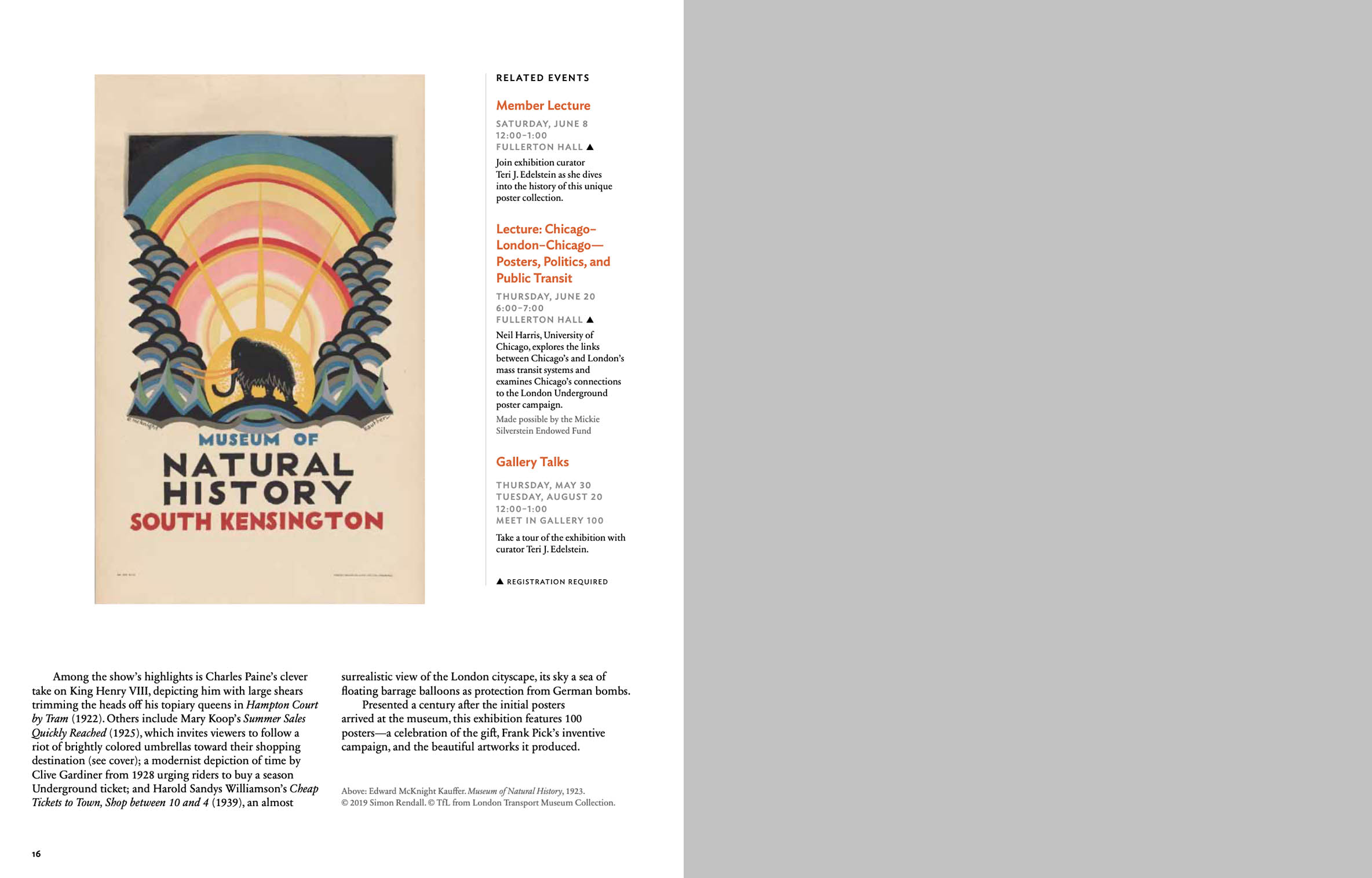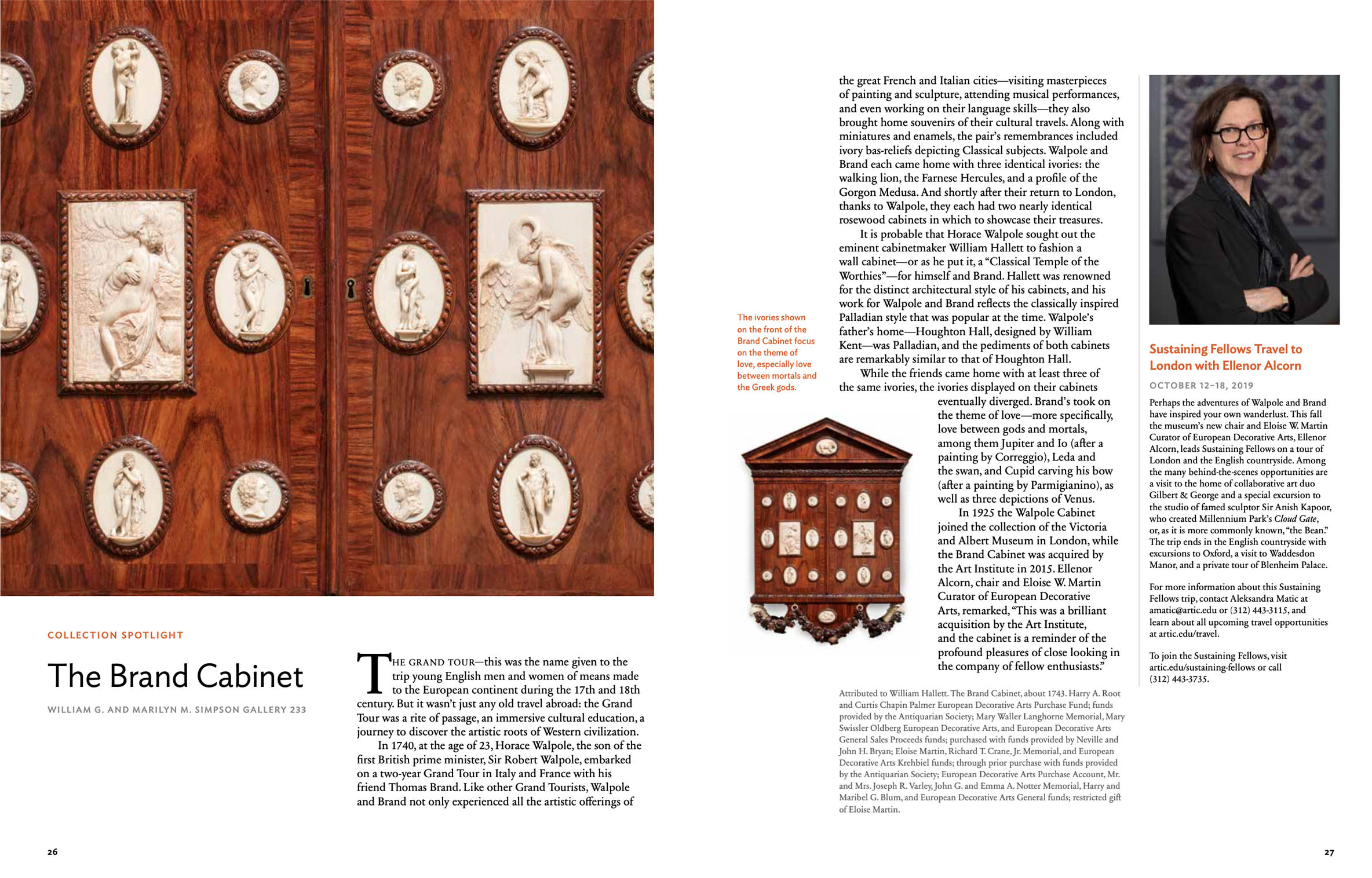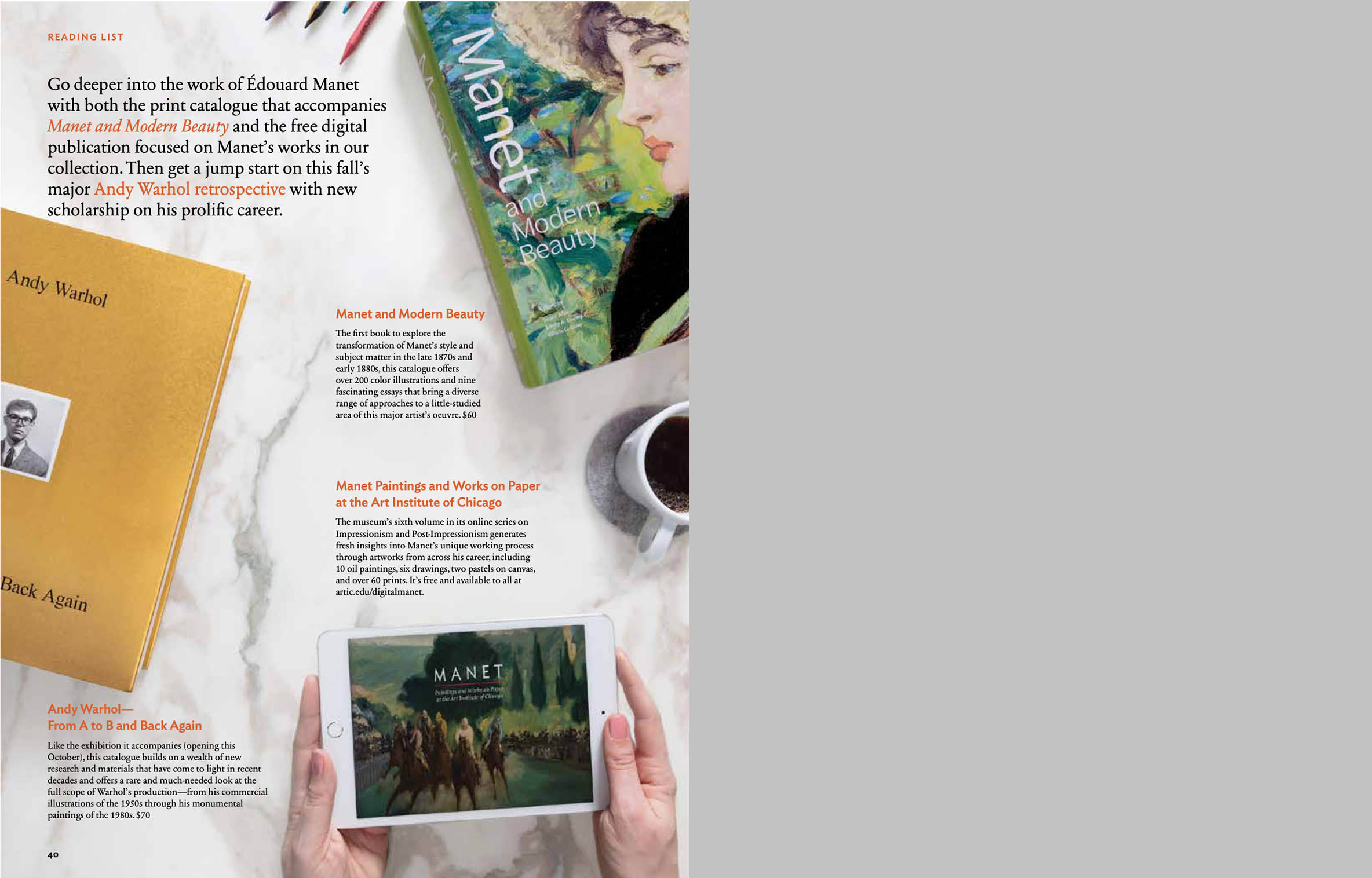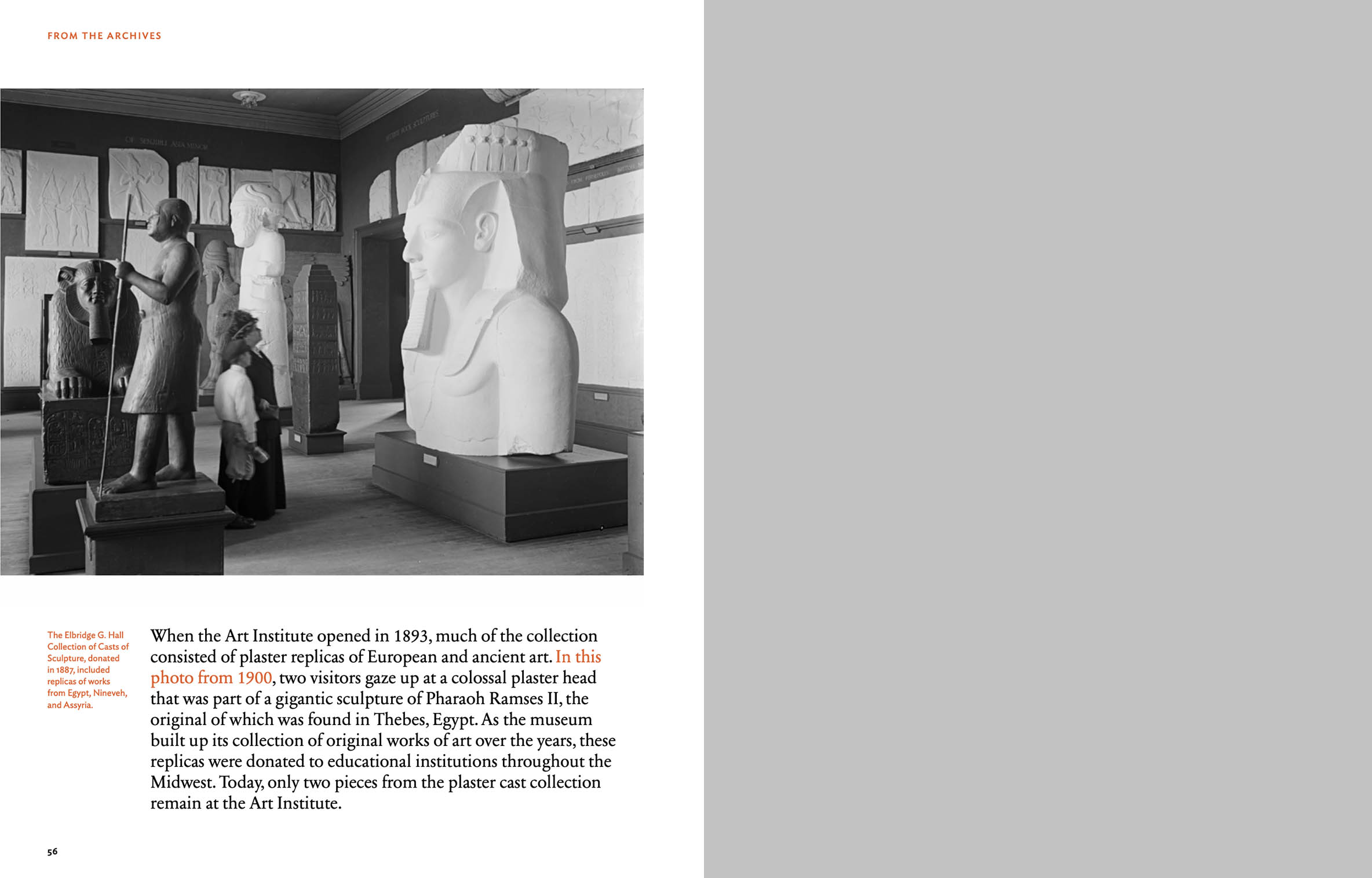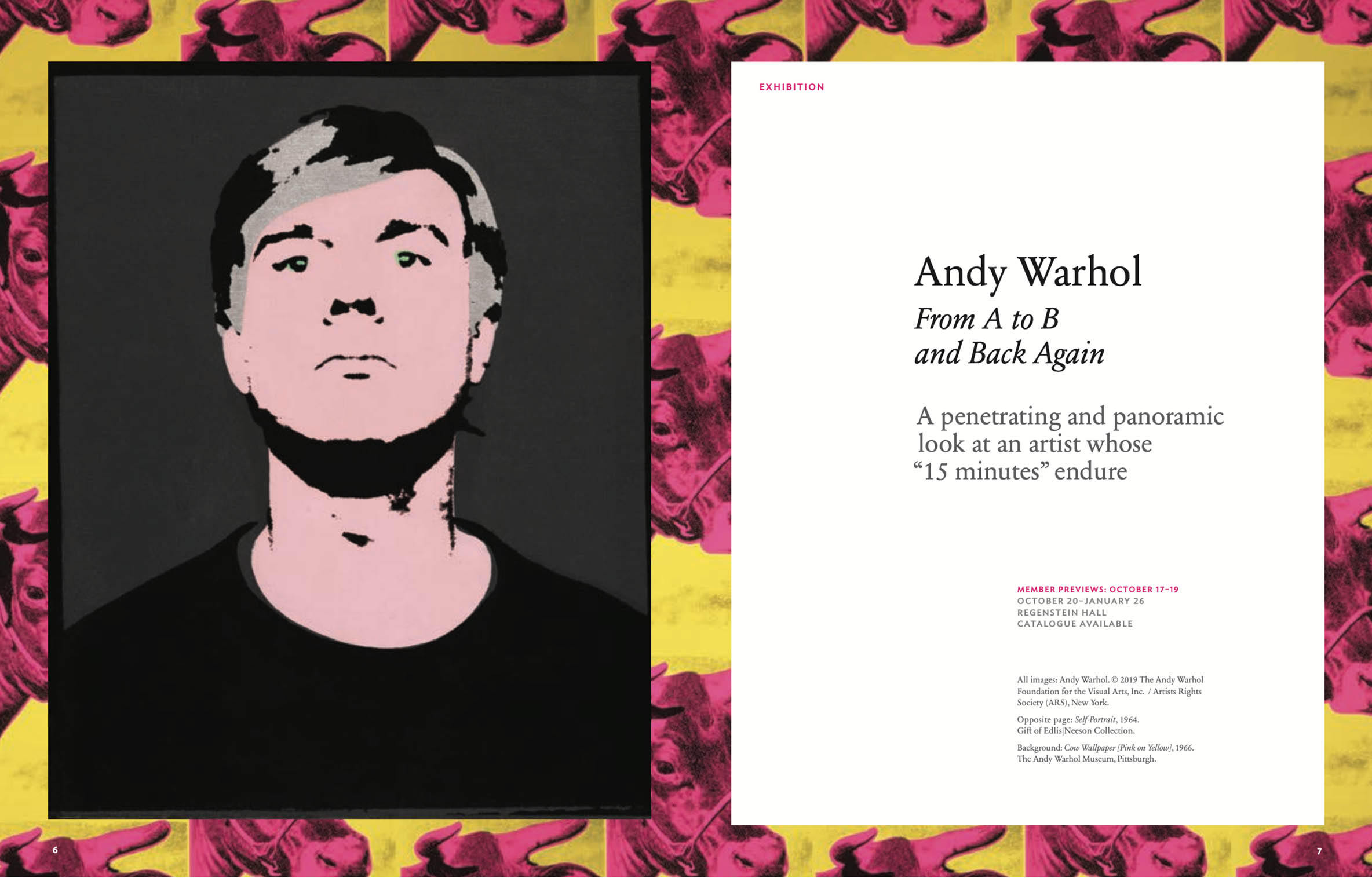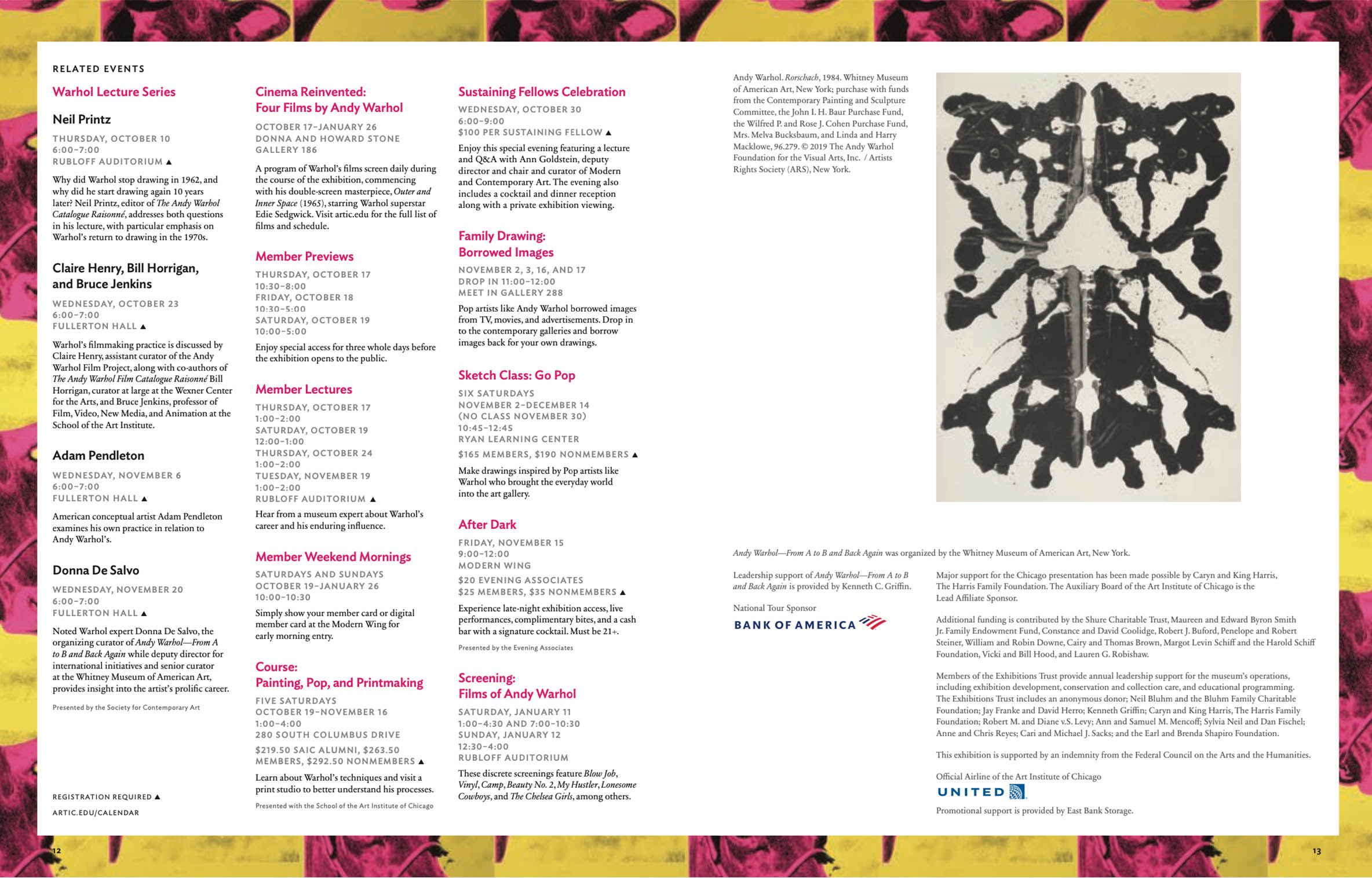 ---
Museum Impact Report
Designer Jen Wick was hired to do intial design discovery work for this project.
We have applied this same collaborative approach to other print projects at the museum. For example, the 2020 museum Impact Report—an annual report that demonstrates how the museum advanced its mission throughout the year.